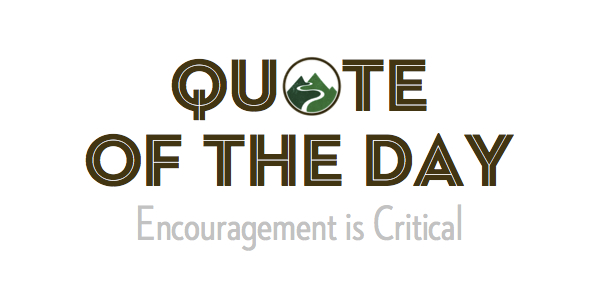 Instruction does much, but encouragement everything.
-Johann Wolfgang von Goethe
At Grasp Learning, we understand that teaching and instruction can only take you so far. You can attend dozens of FileMaker training sessions, read the best books and manuals ever written, and practice with world-class example files - but if you aren't encouraged on a regular basis to learn FileMaker and reach your goals, then you are going to have a hard time sticking with it.
What you need is a cheerleader. Someone who understands your goals and knows what it takes to reach them. Someone who will push you when the learning material gets tough. Someone who will reach out when you feel like giving up. Someone who will guide you when you've lost your way. And someone who will remind you that it's all worth it in the end.
We know learning FileMaker isn't easy. That's why regular encouragement is a big part of our FileMaker school. From our FileMaker how-to videos to our blog posts, we want to encourage you to reach your goals with FileMaker.
When you sign up with Grasp, we take a personal interest in your success. Kevin, our founder, reaches out to each person individually to better understand your goals for learning FileMaker. And as you tackle the material, he will follow up with you to see how you're doing. If we haven't seen you in a while, we'll ask how things are and encourage you to come back.
And it's not just Kevin who cares about you. We are building an entire community of developers on our FileMaker Forum where you can ask questions, get answers and help others.
Plus, if you choose to take a scheduled course, you will have access to other FileMaker students who are working on learning the same skills as you.
So, if you want to learn FileMaker and don't want to do it alone - then consider joining Grasp. Our school is coming soon.
You can sign up today for more information using the subscribe form in the right column.